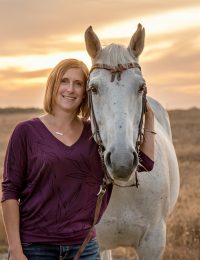 RVT
My name is Deneille Noble (Tocher), I was born and raised in Esterhazy and in 2002 I received my Registered Veterinary Technology Diploma. As an RVT of 18 years I have worked in various areas of the industry such as in a small animal/exotic practice, a small feedlot, as a research technician for the Prairie Swine Center, as well as a Canadian Quality Assurance Coordinator and a Training Coordinator in the HR Department for Big Sky Farms (Swine). After a move to the Estevan area, I worked for PIC Inc. as a swine nursery manager, in a mixed animal practice, and gained some banking experience before making our move to Esterhazy
In September 2009 I opened Twin Valley VHS with my husband Dr Justin Noble and have been a business owner ever since. We employ a hospital full of dedicated and passionate women who are mostly moms. I really enjoy working with them and seeing them grow into their positions. I will be the first to admit that I love to read, edit and produce policies to keep our hospital running smooth, or to execute large projects like our most recent one, going paperless. I go to work as an RVT on an "as needed" basis but when I am there, I love solving problems, prioritizing the busy days, educating clients and taking care of our patients with medical conditions. Days doing bovine Breeding Soundness Evaluations are also at the top of my "fun" list.
On a personal note…I am a mom of two wonderful little boys. They keep me busy with their love of hockey and the outdoors. I am a wife and keep our home and family organized. In my spare time I enjoy camping, reading, riding horses and spending time with family and friends. A little travel within Canada once a year keeps me smiling too! I also seem to find time to volunteer on and off with our provincial associations, the SAVT and SVMA, and currently I am on the School Community Council!
I look forward to servicing Esterhazy and surrounding area for many more years to come!